Dividend Growth Investing & Retirement is supported by its readers through donations and affiliate links. If you purchase through a link on my site, I may earn a commission. Thanks! Learn more.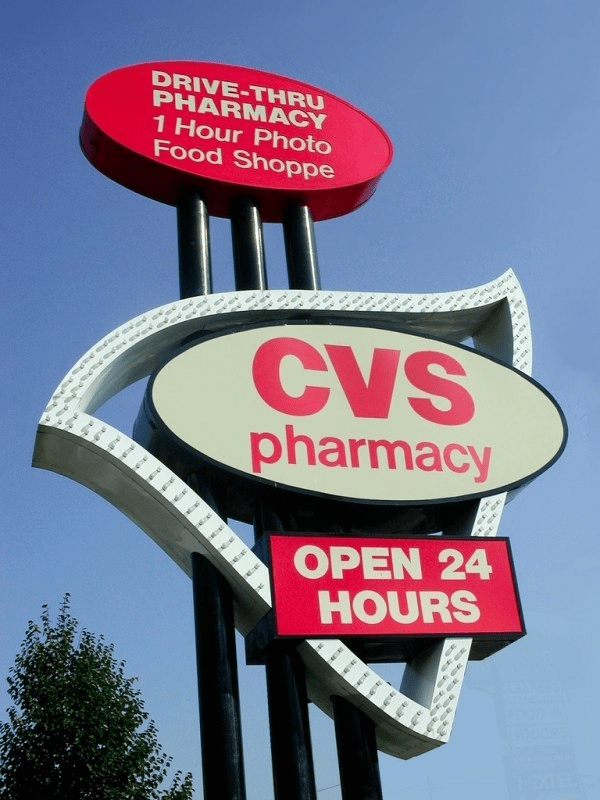 In an effort to be transparent I like to keep my readers up to date on my portfolio changes. By keeping an open book of my portfolio and changes to it, I hope to generate discussion so others can see how I put my investing philosophy into practice. An added bonus is that it makes me a better investor as I have to rationalize my investing decisions to others. This helps take some of the emotion out of my investing. For the most up to date portfolio changes follow my twitter account as I will usually tweet the day I buy or sell stocks and then follow-up with a blog post sometime later.
CVS Health Corp. purchased
On December 21, 2016 I purchased shares of CVS Health Corp [CVS Trend] for $79.41 + commission. At $80 the stock yields 2.5% which was the minimum dividend yield I wanted before investing in this company. I started looking at the company more seriously in November 2016 when it was in the mid to low 70's. I was interested, but I wanted at least a 2.5% dividend yield. At the time I was expecting the next dividend announcement to be an increase, but wasn't expecting an 18% raise so I waited for the announcement on December 15th before re-evaluating and then ultimately buying shares. If the price were to drop again to $72 I'd consider picking up some more shares. I typically average into a full position over time.
CVS is an integrated pharmacy health care provider that operates primarily in the US. They have three business lines: Pharmacy Services, Retail Pharmacy and Corporate. They are one of the US's leading pharmaceutical companies and they have the largest pharmacy chain in the US. They fill over 1 billion prescriptions per year.
I purchased this stock for a number of reasons:
CVS has a wide moat rating from Morningstar.
CVS is a Dividend Contender with a dividend streak of 14 years. The 14th consecutive dividend increase was announced on December 15, 2016. The quarterly dividend of $0.425 was increased 18% to $0.50.
The company is financially strong. They have a A+ financial strength rating from ValueLine, a BBB+ credit rating from S&P and a Baa1 rating from Moody's. I typically look for B+ or higher from ValueLine and BBB+/Baa1 or higher from the rating agencies.
The stock is officially in the healthcare sector, but I consider it to be a mix of healthcare for its pharmacy services and consumer defensive for its retail pharmacy operations. Both healthcare and consumer defensive sectors are under represented in my portfolio so I've been looking to purchase in these sectors.
High dividend growth expectations and a reasonably cheap valuation.
High dividend growth expectations
I expect high long term annual dividend growth in the low to mid double digits range. The payout ratio is in the 30's which leaves ample room for dividend growth and the company has a long-term 10% adjusted EPS growth target. Please note that this is a long term target and that I'm not expecting 10% growth in EPS in 2017.
The high EPS growth and the low payout ratio should allow the dividend to grow in the low double digits over the long term. ValueLine has come to a similar assessment as they are estimating 16% average annual dividend growth over the next 3-5 years.

The company also has a history of strong dividend growth as they have 3, 5 and 10 year average annual dividend growth rates of 23.6%, 27.7% and 27.0% (Source: Dec '16 US Champions List) respectively. With their recent 18% dividend increase signaling that they intend to continue high dividend growth, I feel comfortable estimating long term annual dividend growth in the low to mid double digits range. Now, it's not the >20% rates of the past, but I still consider it to be high dividend growth.
Valuation
From a valuation perspective I like to invest in reasonably cheap dividend growth stocks. At $80 I consider CVS Health Corp. to be reasonably cheap from a historical standpoint based on its current dividend yield of 2.5%. In the past decade it was very rare for CVS to have a dividend yield over 2%.
Morningstar also has them at a 4 star rating right now which is a another indication of a reasonably cheap price. Morningstar's 5 star price is $72.80 or less and their fair value estimate is $104.00.
Final Thoughts
I'm happy with my purchase of CVS Health Corp, which is why I purchased a 50% position. I'm hoping the price drops some more and I'm able to pick up a 25% position at $72 and the final 25% at $64. Whether this happens is anyone's guess, but I like to have a clear plan before initiating a position.
While the starting dividend yield of 2.5% is historically quite high for the company it is at the lower end of the range that I typically target. If the price drops and I'm able to buy more shares at a lower price point my yield on cost will go up which is what I'm hoping for. I've noticed a few high quality dividend growth healthcare stocks going on sale in the past few months also with low starting dividend yields. For instance I purchased Novo Nordisk [NVO Trend] in November 2016, and I'm watching Medtronic PLC [MDT Trend] in hopes that it drops to around $68. Cardinal Health Inc. [CAH Trend] is also on my radar, but I'm waiting for a drop to $63. As I'm finding it hard to add higher yielding healthcare stocks to my portfolio right now, I'll have to offset this with higher yielding stocks in other sectors.
Related article: Portfolio Update – Novo Nordisk Purchased
What do you think of my recent purchase of CVS Health Corp.? What other names are on your radar in the healthcare sector?
Disclosure: I own shares of CVS Health Corp. and Novo Nordisk. You can see my portfolio here.
Photo credit: pixeljones via Foter.com / CC BY-SA
Newsletter Sign-Up & Bonus
Have you enjoyed our content?
Then subscribe to our newsletter and you'll be emailed more great content from Dividend Growth Investing & Retirement (DGI&R).
BONUS: Subscribe today and you'll be emailed the most recent version of the Canadian Dividend All-Star List (CDASL).
The CDASL is an excel spreadsheet with an abundance of useful dividend screening information on Canadian companies that have increased their dividend for five or more years in a row.

The CDASL is one of the most popular resources that DGI&R offers so don't miss out!