Dividend Growth Investing & Retirement is supported by its readers through donations and affiliate links. If you purchase through a link on my site, I may earn a commission. Thanks! Learn more.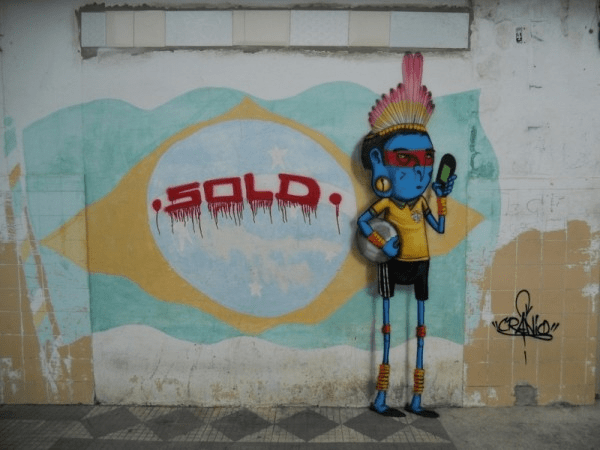 On April 19, 2016 I sold off some of my Home Capital Group Inc. [TSE:HCG Trend] position at $38.46/share less the commission. There are two main reasons I sold part of my position in the company: allocation and a chance to fix a mistake while taking some profit.
Allocation
You can see from the pie charts below that this was my largest stock holding making up 16% of my portfolio. In addition to that I had a 44% exposure to the financial sector. This sale helped me reduce both those numbers.
I'm OK with having a high allocation to one stock while I grow my portfolio, but I don't think Home Capital Group is a stock that you build your portfolio around. I'm not saying my reasons for buying the stock in the first place were wrong, it is just that I bought too much of it and it became my largest holding.
Home Capital has a long history of strong dividend growth with a dividend streak of 17 years and 5 and 10 year annual average dividend growth rates of 21.7% and 26.3% respectively. Coupled with its low payout ratio of around 24% this may seem like a great dividend growth stock, but I wouldn't consider this a wide moat stock like say the big Canadian banks. Home Capital currently has a S&P credit rating of BBB (Home Trust, the subsidiary of Home Capital has a BBB+ rating), which is below the BBB+ threshold I typically like to see before investing. The company also operates primarily in the Ontario mortgage market so it is susceptible to the real estate market there, which currently seems a bit over-heated. I don't know what will happen to the Canadian real estate market, but I still think that an over-heated real estate market is a valid risk for the company. When you take these factors into consideration it tells me that this shouldn't be my single largest investment as a long term dividend growth investor.
Another way to think of it is to compare a dividend champion like Johnson & Johnson [JNJ Trend] to Home Capital Group. Yes Home Capital Group has a nice history of dividend growth, but if you were going to put all your eggs in one basket which would you chose?
This type of question made me realize that I had allocated too much to Home Capital Group as I don't consider this a core dividend growth stock, just a regular dividend growth stock.
How did I get here?
It started with my 1st purchase on June 16, 2015 at $41.00 + commission. $41 was my first mistake. At $41 the company yielded 2.1% on its then $0.22 per quarter dividend. As you can see below, this was a historically high dividend yield for the company and I initiated a position on the basis that it was value priced based on dividend yield alone.
In my dividend stock analysis I wrote after the $41 purchase I stated "I think that $41 is a reasonably cheap target, but if you wanted to be more conservative you might go with $31-$32". Turns out I should have listened to myself and been more conservative. Instead, I looked at the dividend growth rates of over 20% per year and got greedy when patience was needed.
Rather than rely on one valuation method to determine if a stock is cheap it is better to use multiple methods. If multiple methods point to a cheap stock then your odds are better. With this in mind I now like to see at least two valuation methods point to a cheap stock before purchasing. If I applied these same standards to Home Capital Group Inc. back in June 2015 then I wouldn't have bought at $41, instead I would have waited and initiated a position at $32.
Flash forward a month and the price continued to drop drastically. I averaged down in July 2015 at $36.21 on the 13th, $32.00 on the 14th and $28.35 on the 27th ultimately ending up with an average price of $34.95.
The Fix
My purchasing strategy has evolved since then and had I used my current method I would have bought a 50% position at $32, averaged down at $25 with another 25% and then stopped investing as the price would never drop to $20 where I would have added the last 25%. In an attempt to fix this mistake and get back to this level of shares had I originally bought at $32 and then at $25 I sold off some of the position. It is not often you make an investing mistake and get to correct it at a profit, but lucky for me that's what happened. I sold off some of my Home Capital Group Inc. shares at $38.46 for roughly a 10% profit plus the dividends I received during that time.
Final Thoughts
I typically only want to sell a stock if the dividend is cut, or if there is fundamental change in the company. Tinkering too much with a portfolio is a great way to lower returns and pay more money to the tax man, but in this case I'm happy to make the sale as it results in a better portfolio allocation. I think Home Capital Group Inc. is still relatively cheap, but this sale wasn't about making money, it was about creating a better balanced portfolio in the long run and realizing that this stock shouldn't be my largest holding. After this partial sale my portfolio allocation now looks like this:
My Home Capital Group Inc. allocation has dropped to 6.5% from 16% and financials are down to 37% from 44%. I know my portfolio is still currently unbalanced at these levels as I still have a large exposure to financials and energy, but as I grow the portfolio with additions outside these sectors it should eventually balance out to my desired allocation.
What do you think of my partial sale of Home Capital Group Inc.? Were my reasons for selling justified?
Disclosure: I own shares of Home Capital Group Inc. You can see my portfolio here.
Photo credit: CRANIO. via Foter.com / CC BY-ND 
Newsletter Sign-Up & Bonus
Have you enjoyed our content?
Then subscribe to our newsletter and you'll be emailed more great content from Dividend Growth Investing & Retirement (DGI&R).
BONUS: Subscribe today and you'll be emailed the most recent version of the Canadian Dividend All-Star List (CDASL).
The CDASL is an excel spreadsheet with an abundance of useful dividend screening information on Canadian companies that have increased their dividend for five or more years in a row.

The CDASL is one of the most popular resources that DGI&R offers so don't miss out!