Dividend Growth Investing & Retirement is supported by its readers through donations and affiliate links. If you purchase through a link on my site, I may earn a commission. Thanks! Learn more.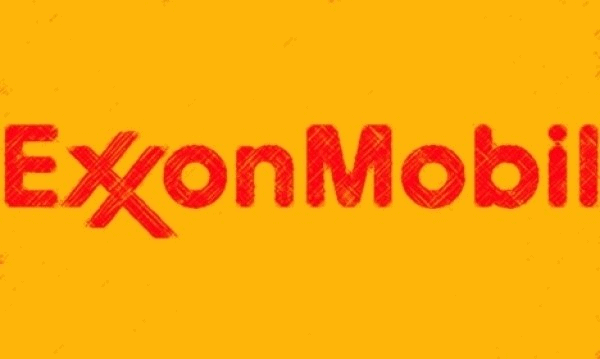 One of the great benefits of this blog is that it keeps me honest and takes the moodiness out of my investing. Every time I buy or sell a stock I post a portfolio update. Having to justify my reasons for buying or selling a stock in these posts has made me a better investor. Thanks guys!
I try and post these portfolio updates close to the time they happen, but I don't always have time to write a full blog post, so they can be a bit delayed. For the most up to date portfolio updates follow me on twitter as I typically tweet the purchase/sale the same day it occurs and then write the blog post later.
Now on to the latest addition to my portfolio…
On June 29, 2015 I purchased shares of Exxon Mobil [XOM Trend] for $83.00 per share + commission. After commission my average price was $83.10. Exxon Mobil is an American multinational oil and gas corporation. I was excited to purchase shares for a number of reasons.
Dividend Champion 
Exxon Mobil is dividend champion having raised their dividend for 33 years in a row. This is an impressive streak, made even better by their high dividend growth. Over the past 5 and 10 years they have increased the dividend at average annual rates of 10.0 and 9.5% respectively. Their most recent 5.8% dividend increase was announced at the end of April 2015. With all that is going on in the energy market right now it is encouraging to see Exxon Mobil continue to increase its dividend through these tough times. Not all companies have been able to do this. Chevron [CVX Trend]; another dividend champion, comes to mind as they were expected to announce a dividend increase in April 2015, but instead left it steady. In Chevron's case I think they'll get back to increasing the dividend in a few quarters, but if companies like Chevron are having trouble increasing their dividend it gives you an idea of the mayhem that oil prices are having in the market.
Wide Moat & Strong Financial Strength
Exxon Mobil is rated as a wide moat stock by Morningstar and is very financial strong. Value Line gives them an A++ financial strength rating and S&P rates them AAA. There are only two other US companies with a S&P AAA rating: Johnson & Johnson [JNJ Trend] and Microsoft [MSFT Trend].
With havoc in the oil market right now I want to invest in high quality companies that can survive and thrive. Knowing that I can sleep easy while the dividend continues to grow is an important part of my portfolio. As a long term investor a strong financial strength is very important to me. I want these companies to be around in a couple of decades so investing in an "iffy" company is not for me. Judging by Value Line and S&P ratings, I can rest easy.
Related article: Financial Strength: A Key Element in High Quality Dividend Growth Stocks
Future Dividend Growth
Currently Value Line is calling for average annual dividend growth of 5% for the next 3-5 years. I think over the longer term as oil prices improve dividend growth will be higher and more in line with their historic 5 and 10 year rates around 10%.
Valuation
As with any purchase, valuation plays an important role. At $83 I feel like I got a reasonably cheap price for a quality stock like Exxon Mobil. Here's a summary of valuation metrics for the past decade.
I like to focus on the lowest 3 valuations from the past decade (highlighted in red above). This is typically the range I like to target as reasonably cheap. For comparison's sake I also include the median and average of the lowest valuation methods for the decade, and also the 5 year average valuations.
Looking at the above chart I might conclude that a reasonably cheap valuation for Exxon Mobil is a dividend yield of 2.9% to 3.1%. At $83 the dividend yield is 3.5% which is historically very high as it hasn't reached these levels in the past decade. You can understand why I was excited to buy shares. 3.5% doesn't sound like a very high dividend yield, but for Exxon Mobil it is.
Now that a picture is starting form of what valuation ranges are historically cheap we can use these same figures to reverse calculate target prices using today's figures.
At $83 my purchase is reasonably cheap when compared to the Price-per-book-value ratio (P/B) and dividend yield (green above), but not the others. Exxon Mobil's sales, cash flow and earnings can fluctuate year to year because they are reliant to a certain extent on commodity (oil) prices. As a result these targets can vary widely from one year to the next, so I'm OK relying on the dividend yield and P/B ratio to determine a reasonably cheap price. To find a reasonably cheap price I will typically try and find a price that would fall in the third lowest valuation (yellow column) for two metrics. In this case it is dividend yield and P/B. As a dividend growth investor I usually rely more on dividend yield, but the more metrics that point to a cheap price the better.
From a valuation standpoint I think $83 is reasonably cheap for such a high quality dividend growth stock. I had a look at Morningstar's valuation. Currently they rate Exxon Mobil as a 4 star stock with a 5 star price of $78.40. My purchase price isn't far off the 5 star price, which is another good indication of a reasonable valuation.
What do you think of my Exxon Mobil purchase?
Photo credit: AK Rockefeller / Foter / CC BY-SA
Newsletter Sign-Up & Bonus
Have you enjoyed our content?
Then subscribe to our newsletter and you'll be emailed more great content from Dividend Growth Investing & Retirement (DGI&R).
BONUS: Subscribe today and you'll be emailed the most recent version of the Canadian Dividend All-Star List (CDASL).
The CDASL is an excel spreadsheet with an abundance of useful dividend screening information on Canadian companies that have increased their dividend for five or more years in a row.

The CDASL is one of the most popular resources that DGI&R offers so don't miss out!