Dividend Growth Investing & Retirement is supported by its readers through donations and affiliate links. If you purchase through a link on my site, I may earn a commission. Thanks! Learn more.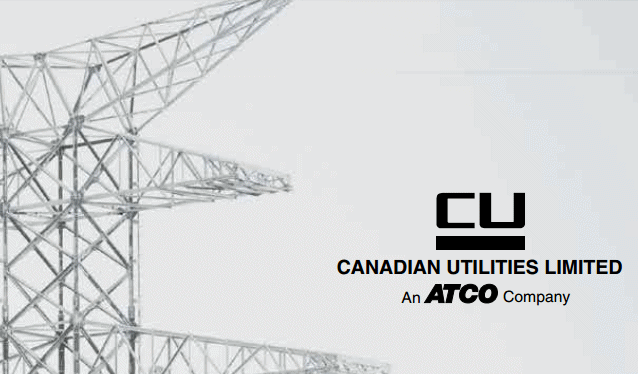 One of the reasons I started this blog was to educate others and to improve my own investing. This is why I like to keep my readers up to date on my portfolio changes. For the most up to date portfolio changes follow my twitter account as I will usually tweet first and then follow-up with a blog post. By keeping an open book of my portfolio and changes to it, I hope to generate discussion so others can see how I put my investing philosophy into practice.
Canadian Utilities Limited Purchase
On December 8, 2015, I purchased shares of Canadian Utilities Limited [TSE:CU Trend Analysis] for $30.00 per share plus the commission. The company is a utility company engaged in the transmission and distribution of electricity and natural gas. They are also engaged in power generation and sales, natural gas gathering, processing, storage and liquids extraction. I purchased shares in this utility company for a number of reasons:
According to the Canadian Dividend All-Star List, it has the longest dividend streak of any Canadian company at 44 years of consecutive dividend increases. Not too shaby!
It has a history of high dividend growth that I expect to continue. Canadian Utilities has 5 and 10 year average annual dividend growth rates of 9.3% and 7.9% respectively and in January 2016 they announced a 10% dividend increase. Analysts are estimating that they'll earn $2.16 in 2016. With the current annual dividend for 2016 at $1.30 this puts the payout ratio around 60%, which is reasonable for a utility company.
It has a high dividend yield. When I bought shares it was yielding 3.9%, but they announced a dividend increase shortly after that I was expecting so my yield on cost is currently 4.3%.
Shares appeared reasonably cheap at $30. The dividend yield and price/cash flow were at levels similar to the third cheapest year in the past decade. In 2009 the dividend yield reached 4.13%, which was the highest in the past decade. In 2003 the dividend yield reached 4.52%. At $30 the dividend yield was 3.93% (December 2015) which is not far off.
It has strong financial strength. Both DBRS and S&P give them a credit rating of "A".
My portfolio didn't have any exposure to the utilities sector. Most of my recent purchases have been in the energy and financial sector, so it was nice to diversify beyond these sectors.
Atco vs Canadian Utilities
Atco Ltd [TSE:ACO.X Trend Analysis] owns 53% of Canadian Utilities so naturally before I made my Canadian Utilities purchase I considered buying Atco. Both companies were trading at what I considered to be historically cheap, but ultimately I picked Canadian Utilities because it was more of a pure utility company and had a higher dividend yield. Atco has utility exposure through its ownership in Canadian Utilities, but it also operates a Structures & Logistics (manufacturing, logistics and noise abatement) business line. Utility companies typically have regulated, but long contracts which results in a fairly reliable stream of income. As this reliable stream of income grows the company is able to increase the dividend. This is why I was more interested in the utility side of the business versus the structure & logistics side.
Canadian Utilities has a longer dividend streak and typically has a higher dividend yield. While Atco has a shorter dividend streak of 22 years, this is still a long dividend streak, so this didn't factor too much into my decision. The higher dividend yield did though. You can see from above that on December 8th Canadian Utilities had a yield of 3.95% versus Atco's 2.56%. There is an argument to make that while Atco's dividend yield is lower its dividend growth is higher. I ran a few yield on cost tests based on this argument.
I estimated the future yield on cost using the 1, 3, 5, and 10 year dividend growth rates of each company. You can see from the above chart that it is not until year 11, 13, or 23 that Atco would have a higher yield on cost. Historically it is difficult to maintain high dividend growth rates for these periods of time, so rather than hope that such a high dividend growth is maintained, I opted for the higher current yield of Canadian Utilities. In my opinion Canadian Utilities offered a good mix of high current yield and good dividend growth potential as evidenced by their recent 10% dividend increase announcement in January 2016.
Related article: Can Past Dividend Growth Rates Be Relied Upon To Predict Future Rates?
Final Thoughts
Because Canadian Utilities is based in Alberta I thought the turmoil there might cause the stock to continue to drop. I originally bought a 50% position in Canadian Utilities with the idea that if it dropped further I could pick up some more shares, but it has since increased by ~20%, so it doesn't look like I'll be buying more shares for the time being. If Canadian Utilities drops to $27 then I'll consider buying more shares to bring this up to a 75% position. Alternatively if Atco dropped to $29 before Canadian Utilities dropped to $27, then I'd consider buying a 25% position in Atco instead. I'd be fine owning both companies, but because Atco owns a lot of Canadian Utilities I'd want to keep the allocation of both stocks combined to a full position for one stock.
What do you think of my recent purchase of Canadian Utilities? Would you have bought Atco instead?
Newsletter Sign-Up & Bonus
Have you enjoyed our content?
Then subscribe to our newsletter and you'll be emailed more great content from Dividend Growth Investing & Retirement (DGI&R).
BONUS: Subscribe today and you'll be emailed the most recent version of the Canadian Dividend All-Star List (CDASL).
The CDASL is an excel spreadsheet with an abundance of useful dividend screening information on Canadian companies that have increased their dividend for five or more years in a row.

The CDASL is one of the most popular resources that DGI&R offers so don't miss out!