Dividend Growth Investing & Retirement is supported by its readers through donations and affiliate links. If you purchase through a link on my site, I may earn a commission. Thanks! Learn more.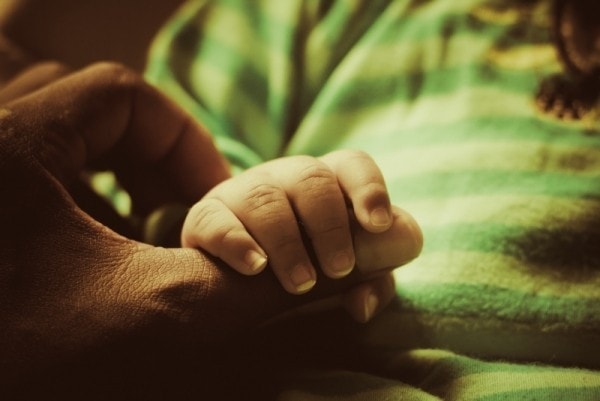 Yeah I know, it's been a while… In fact over a year!
I just wanted to write a post to say that I'm back and to update you on what I've been doing for the past year (Personal Stuff & my Investment Activity). With work and the birth of my son, I was pretty busy which is why you haven't heard from me for so long. Oh, that 's right, I'm a dad now! 
Personal Stuff
The little man is about six months old now and I've just started parental leave, so I'm off work for six months to spend quality time with him. I'm super excited and despite some sleep lost it's still the coolest thing watching my son grow. It was a bit of a personal struggle before he was born as we went through two miscarriages which felt awful. Now that Little DGI&R is here it doesn't sting quite so bad. Anyways I won't go into too much, but let's just say I have a new appreciation for want-to-be parents and the struggles of trying to get pregnant.
Now that I'm a family man, I've started looking at more flexible ways to earn a living so that I can spend more time with the family. Beefing up this website is an obvious option for me so you might see some changes in the medium term. In the past, I didn't spend much time on the monetization aspect of the website as I was more interested in the writing side of it and using the blog as a tool to keep me honest in my investment decisions. Currently, I make about $100 to $300 a month from it, but I should be able to increase this … hopefully significantly. I'd like to do this without compromising the website's integrity, so you don't have to worry about being bombarded by sponsored posts. I'll also be keeping the Canadian Dividend All-Star List free.
Right now, I have a little over 1,200 email subscribers and last year (March 1, 2017 to Feb 28, 2018) I had 258,062 page views which averages out to 21.5K page views a month. Considering I didn't write anything last year, I think it's not bad. While I didn't write anything I did make sure to update the Canadian Dividend All-Star List monthly which is by far the most popular part of the website. That one page alone gets 1/2 of the page views of the whole website. I'm definitely not a website expert, but I have a feeling that I should be making more based on these numbers. Also once I start writing again I expect these numbers to go up. I'll be tracking the website traffic and income a bit more closely now so I might also write about my progress on the website's income and traffic. I don't have any concrete plans yet, so if you have any suggestions on website changes let me know 🙂
Investment Activity
If you follow me on Twitter, you will have already seen these as I tweet about each portfolio purchase or sale typically the day of. For those that don't, here is a summary of my activity over the past year or so:
On May 8, 2017 I sold all of my Home Capital Group (HCG.TO) shares at $6.06 for a steep loss. Probably one of the worst times to sell these shares, but they announced they were suspending the dividend so following my investment rules I sold.
On May 17, 2017 I bought shares of Emera Inc. (EMA.TO) for $46.62 and then again on February 5, 2018 for $43.00. I'm hopefully not done with this position as I've currently got a $39.00 open order out for more Emera. I've noticed that a few Canadian utility companies appear to be on sale so I also have open orders out for Fortis (FTS.TO) at $38.00 and Canadian Utilities (CU.TO) at $29.00.
On May 31, 2017 I bought Qualcomm (QCOM) at $57.00 and again on September 5, 2017 at $50.73. This was before Broadcom showed interest in purchasing them.
On September 27, 2017 I bought the Vanguard FTSE Emerging Markets All Cap Index ETF (VEE.TO) for an average price of $32.28 to diversify into emerging markets. On January 9, 2018 I added one more share of VEE.TO at $35.84 as I had just a little cash left in that account that I wanted to use up. This didn't make it on to Twitter, but it was just one share … oops. My main purchase was on Sept 27th and I did tweet about this. My emerging markets allocation is currently 6.2% which I'm happy with. I'd like it to be in the 5-10% range.
On October 26, 2017 I added to my existing position of CVS Health Corporation (CVS) at $71.50. I originally thought this would be a lower yielding, but high dividend growth stock. Then CVS announced that they are planning to buy Aetna and that they'll be postponing dividend increases to help pay down the debt needed to finance this purchase. I'll be holding onto my shares, but I  won't consider adding more until the dividend growth returns.
On November 7, 2017 I bought Cardinal Health (CAH) at $60.88.
On February 13, 2018 I bought shares in the Vanguard FTSE Developed All Cap ex-North America Index ETF (VIU.TO) for $28.16. This was the first purchase of my new my plan to dollar cost average into this position on a monthly basis. I'm trying to build up my international exposure (Non-US) which right now is low. There are some non-US international dividend growth stocks that I'm interested in investing in, but it's a slow process as I like to wait for a good price before buying. It was taking too slow to increase my international exposure this way so I've started adding VIU.TO. I purchased more VIU.TO on February 27, 2018 at $29.30 and again on March 2, 2018 at $28.64. Going forward I expect monthly purchases around the beginning of each month.

On March 1, 2018 I purchased shares of WPP plc (WPP, US ADR) for an average price of $83.62. They are based in the UK and are the largest advertising company in the world. With this purchase, my international exposure is up to almost 10%. I'd like to have my international exposure range from 10-40%, ideally around 25%.
That's it for my investment activity. You can check out my portfolio here and my dividend income summary here. I will also add that I have an open order out for Procter & Gamble Co. (PG) at $69.00. I'm hoping the price drops so I'm able to buy this company. My main focus right now is on adding some consumer defensive stocks and utilities, so if you have any suggestions please let me know!
Summary
I'm back and I'll be posting more often while also trying to increase the website income. Hopefully, this eventually leads to a more balanced life where I'm able to spend more time at home with the little one. I'd appreciate your help with the following:
Any suggestions on how to improve the website or in general, please let me know.
What do you think of my investment activity over the past year or so?
Do you see any worthy dividend growth candidates out there in the consumer defensive or utility sectors?
Photo credit: Mc Knoell on Foter.com / CC BY-ND
Newsletter Sign-Up & Bonus
Have you enjoyed our content?
Then subscribe to our newsletter and you'll be emailed more great content from Dividend Growth Investing & Retirement (DGI&R).
BONUS: Subscribe today and you'll be emailed the most recent version of the Canadian Dividend All-Star List (CDASL).
The CDASL is an excel spreadsheet with an abundance of useful dividend screening information on Canadian companies that have increased their dividend for five or more years in a row.

The CDASL is one of the most popular resources that DGI&R offers so don't miss out!